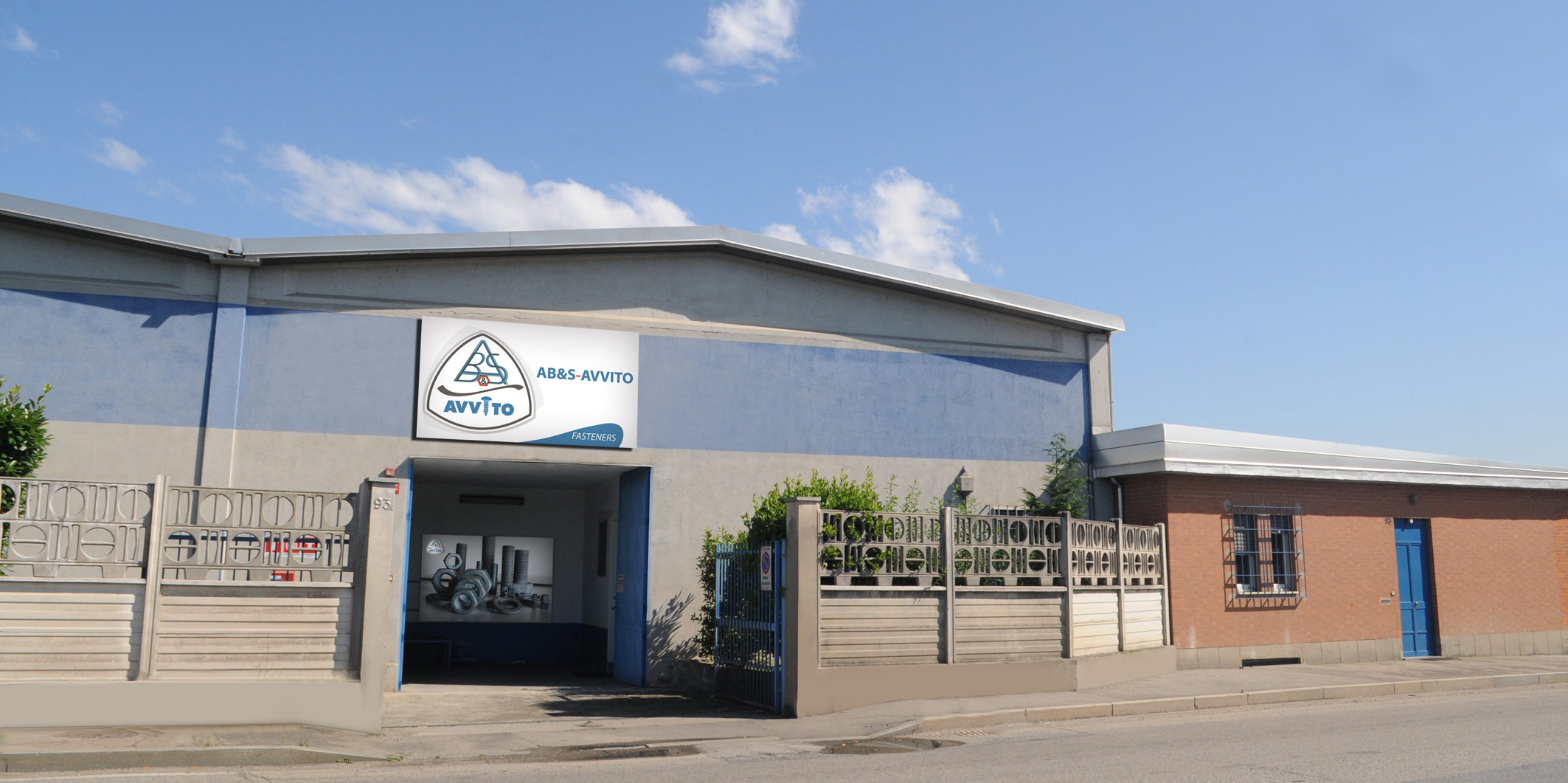 ---
Since 1969 we drive innovation in fasteners industry,
because Our History is Your Future.
Our history begins in Turin over 50 years ago, in a small store selling automotive spare parts. Two Piedmont-born brothers, Paolo and Pier Carlo Caldera, see a tremendous business opportunity in developing a commercial business in fasteners industry. This is how a fledgling company has become AB&S-AVVITO, a worldwide leader in bolting material supply. Thanks to its ambition and audacity, AB&S-AVVITO has overcome the most difficult challenges, least but not last the global crisis, developing a reputation for quality products. For this reason nowadays we can state that….
WE ARE AB&S-AVVITO
a unique team, working together to achieve more !
We use to build our business around our Customers and their endeavours, because they are at the centre of everything we do. Bringing together talented people, we are working on the market most complex and pressing challenges to anticipate and align with our Customers' needs. We want to be the best partner they can have. To reach this goal and give the best results, we combine our special know-how and our collective expertise—not just within AB&S-AVVITO, but by working closely with our suppliers and business partners.
SOCIAL RESPONSIBILITY and CODE OF CONDUCT
By gaining more and more experience, we have deeply understood the importance of Ethics and Integrity as the fundamental basis for all partnership with our Customers and Collaborators. In an age of rapid changes and changing markets, only those companies that adapt to changing needs, optimize sequences and processes and make sensible use of unused capacity can survive. In AB&S-AVVITO, every single person is respected, because we share a Company philosophy, which goes beyond all differences and gaps, thus creating a trustworthy relationship.
Our commitment to stakeholders
Accountability, because we are responsible of every action we make and decision we take.
Best choice for C-parts (such as screws, nuts and all other fasteners) supply, because these kind of products have become the focus of attention in the international market.
& Environment. We take into great consideration the world we are living in and we recognize that our future is in our own hands. That is the reason why we are positioning ourselves for significant long-term growth opportunities.
Sustainability, as the X-factor that drives our growth and the achievement of all financial, social and environmental goals.
Attitude. Our positive attitude towards all the tasks we carry out every day is chara20cterized by a holistic and responsible approach, which makes us more tolerant and open-minded.
Vision. Our vision is to define and drive high performance in the bolting supply market. We are a global leader in our field, providing excellent services worldwide.
Values. Our three values: People, Quality and Profit. These values have been, and always will be, our cultural compass and guiding light in this changing world, while we strive to continue the legacy we have built since 1969. Thanks to our founders, brothers Pier Carlo and Paolo, we have always been known for our talented people, high quality and pioneering business spirit and we continue to embrace these principles as we explore new horizons of growth.
Improvement. We must constantly improve ourselves and enhance our business, in order to be always ahead.
Trust. Fundamental principle of our business, without relying on each other and believing in what we do, we could not be the AB&S-AVVITO
Overcoming every challenge, even the hardest one, this is simply us!